Hello and Welcome to the Home & Garden Domestic Carpentry Website.
I'm Dave, I'll be showing you around my site. I won't be with you all the time, but I will be popping up from time to time to help guide you along the way. This is also the way I work, from your initial idea right through to completion. I'll be there to help and guide you as little or as much as needed!
I'm a sole trader with 30 years experience in various forms of carpentry and joinery.
From small jobs like shelving, skirting, doors etc, right up to large projects like loft or garage conversions, I can provide a personal service irrespective of the size of the workload. There is only one person that you talk to and that is me, and I am the one that carries out the work.
I've always taken pride in my work and as a result, quality comes as standard.

Feel free to browse around my site. Any questions, please contact me.
About Home & Garden Domestic Carpentry
I left school in 1983 with several O levels, one of which was woodwork. I'd wanted to be a carpenter from the age of 12, so my choice in work direction was easy.
I did 12 months on a YTS (Youth Training Scheme) in carpentry having already secured a job with an established building company in the West Midlands.
Following this successful training, both at college and on site, I did a 2 1/2 year apprenticeship, gaining City and Guilds qualifications at Craft and Advanced Craft levels.
After spending almost 9 years working in a joinery shop, unforeseen redundancies at the building company forced a change in direction, allowing me to experience working for Sharpes Bedrooms as a cabinet maker in their factory.
Decking & Balconies
If you are looking to improve the appearance of your garden, or perhaps extend out at a higher level, say from an upper floor. I can build you a beautiful deck or balcony to your very own specifications.
Decking can be built more or less anywhere. The planks come in treated softwood or hardwood, smooth or grooved finishes. This applies to balconies as well.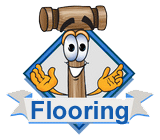 Timber Flooring
Most people ten years ago would not have thought that they could afford hardwood flooring but with the introduction of laminate or engineered hardwood flooring, it is now possible.
I can supply and fit a variety of laminate and realwood flooring.
Suppliers that I use include Floors 2 Go and B&Q.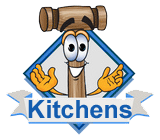 New Kitchens
I offer a supply and fit, or fitting only service taking you from initial design to fully functional kitchen, complete with tiling, plumbing, electrics and if necessary, plastering and decoration.
I also provide a service fitting new cabinet doors and worktops to existing kitchens, laminate or solid timber, as well as supply and fit 'CORIAN' Solid Surface Worktops.
Loft Conversions
I offer a service from initial feasibility survey, through design, structural calculations, drawings, planning etc to construction and final finishing.
Even if you don't require a full loft conversion, Roof windows can be fitted in most pitched roof scenarios.
I can provide a full or part build service.


Do you have any questions?